Baby Boomers: Your Ticket to Real Estate Success in 2023
April 28, 2023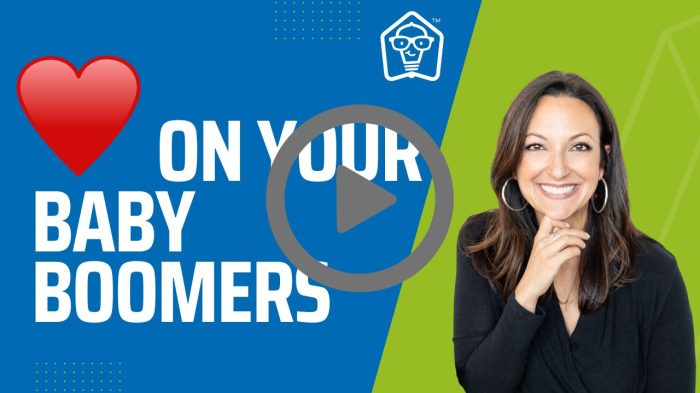 According to the latest 2023 NAR Home Buyers and Sellers Generational Trends report, Baby Boomers accounted for a whopping 39% of buyers and 53% of sellers in the past year!
That's a significant increase from the previous year, making Boomers the largest and most powerful demographic in both categories.

As real estate agents, it's crucial to understand how to connect with and market to this influential group effectively.
In this video, Marketing Technology Director Lisa Suazo discusses specific and proven ways to connect with Baby Boomers and maximize your marketing efforts.

Don't miss out on your opportunity to tap into the vast potential of this market. Check out our latest Nerd Nugget video and start taking advantage of this demographic's power today!