I don't get it.
I don't get how some guy named Pewdiepie has 111 million subscribers on YouTube. What does he actually do?
I'm gobsmacked (uh oh, I'm revealing my age…) over how my 14-year-old niece managed to get 32.5k views on TikTok by dancing in her living room to a song with questionable lyrics. I'm calling an 18-year-old to confirm.
And why does my 17-year-old still think it's funny… sorry… hilaaaarious to still say,
"Ok, Boomer."?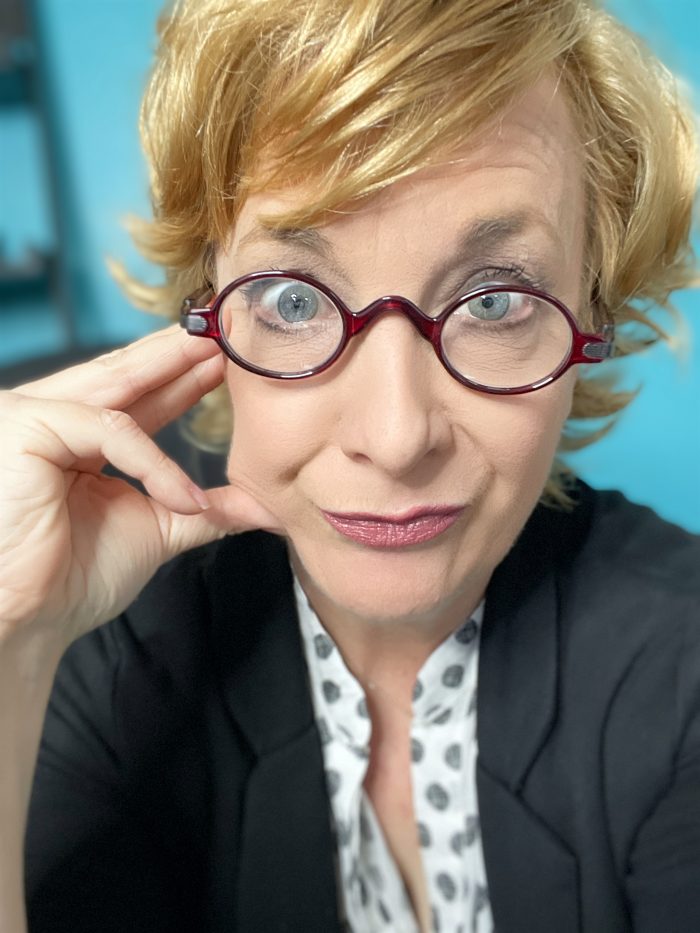 I am a card-carrying member of Generation X, and with an Instagram filter, I can look like a shiny, young, perfectly dolled-up Gen X'er. I like to say that I adopt technology like a Millenial, but I'm totally ticked off about like a Boomer. I digress.
Though he frustrates me, occasionally needs a reminder about deodorant, and forgets to wear his retainer, I respect my kid.
And this generation, Z to be exact, has quite a bit to say. You can argue they are lazy, and we should worry about screen time and deficits in social skills IRL (in real life). But these Zoomers are resilient. Their lives have been marked by a pandemic, and they've likely been the ones at home who helped you/us with the mute button on, ironically, Zoom.
I believe they are also pointing us towards the future of communication and marketing. This group, the 6 to 25-year-olds, has grown up with smartphones, wifi, YouTube, Uber, Facebook, streaming services, and nearly "on-demand" everything. I'm NOT saying we need to cater all of our marketing to suit a teen in our nearest proximity, but I do believe we can "future-proof" our strategies a bit by paying attention to what these kids are doing, saying, and literally tapping into.
I'll simply outline in a series of blog posts 10 things my 17-year-old taught me about marketing that I'm not ashamed to admit. Yes, I observed, spied, asked, and was slightly humiliated in this process… but all for the common good. You're welcome.
Let's kick off this blogolicious commitment with our first lesson.
#1. Be Authentic
I won't say it was a mistake, but I did take a risk and showed my kid an old Windex commercial I appeared in back in…let's be honest… there was never a time or world where women wore pressed, bold-striped shirts with shoulder pads and smiled while wiping windows.
My son was not impressed. He was confused and questioned the spray tan. The lesson here is: Be authentic in video. One way to create more authenticity and take the pressure off is to use a screen recording tool like Loom.com. Loom is a free Chrome Extension that can help you record yourself, your screen, or both you and your screen.
I recommend you place information up on your screen for the view to see.
(Examples are market data, a listing, a frequently asked question, an introductory video, confirming an appt and key reminders). Then use your screen as a "cue card". It's ok to look at it, get your talking points and get your prompts. There is no need to memorize unless you are Meryl Streep. Keep it real, speak the way you speak and just focus on making a helpful video.
With Loom.com, you should be able to download the MP4 and use the file however you like. Hello, YouTube, Facebook, LinkedIn, Instagram…
And if you think video isn't that big of a deal, check out this headline.
"TikTok Surpasses Google, Facebook As World's Most Popular Web Domain" (Forbes 12/29/21)
I know. You may have gasped. I clutched my pearls when I read this.
And so, you can probably guess what the next blog/lesson will be. Short-form videos (Reels/TikTok) are where many eyeballs are focusing.
Don't get mad. Don't worry – I got you. You won't have to lip-synch or dance. And I may be able to help you get lots and lots of views on your next 6 second to 3-minute video if you are willing to try the "new".
More on this later. The key takeaway here is just YOU being on video, speaking the way you speak, looking the way you look is AUTHENTIC. And your video will be better than the video your competition will never do.
Be funny, be authoritative, be helpful… and you're well on your way.
And look at the bright side, if you are starting now, at least you don't have a video of yourself in shoulder pads, with a spray tan, flipping a plumber who likes like Mr. Clean in a Windex commercial for your teenager to disregard as an alternate universe called, "Kind of stupid, mom."