REAL ESTATE SEO SUMMER CAMP | SUMMIT MT GOOGLE
Last Update On: July 6, 2023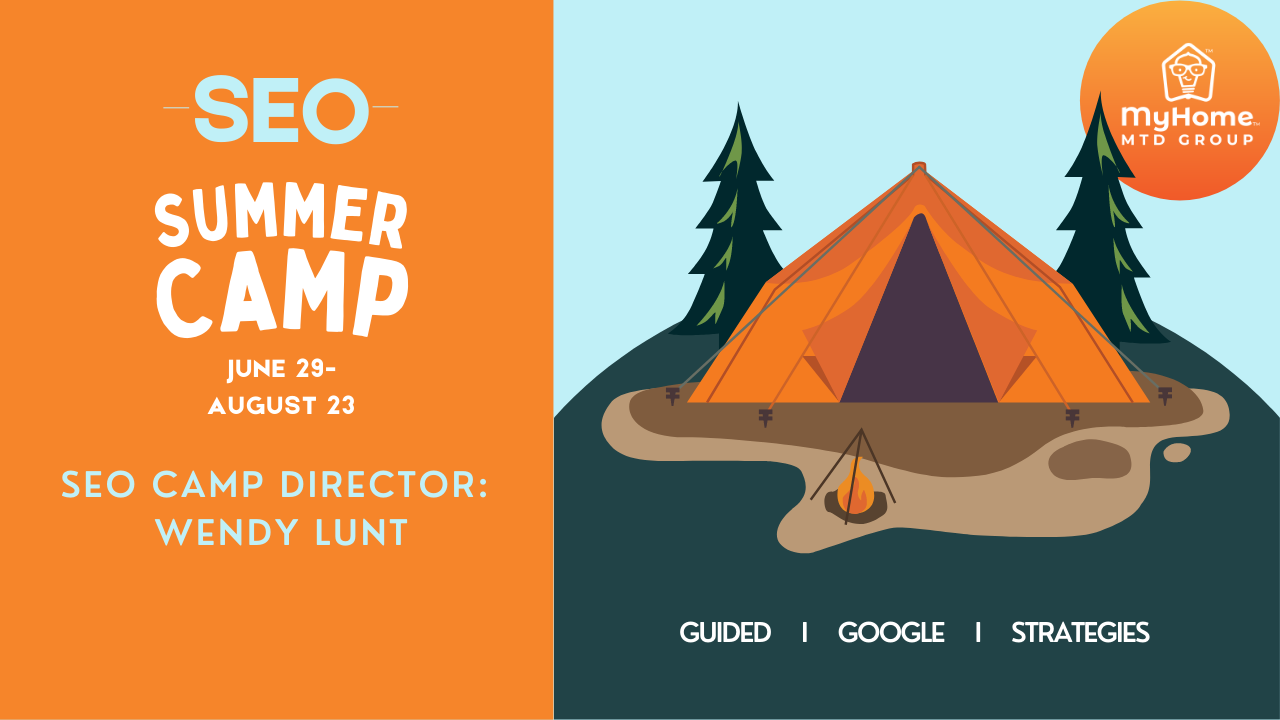 1325 people viewed this event.
Get ready to pitch your tent at the peak of Mt. Google this summer and attend SEO Summer Camp! It's the perfect time to turn the heat up on your SEO skills and make your business sizzle while Sellers & Buyers are actively searching on Google! 🔥
At CAMP SEO, you'll gain the tools to navigate the thrilling trails of SEO, boosting your Google rankings and visibility. It's a bit like a summer camp but with more digital rewards and fewer mosquitoes! 🏕️🎯
I've crafted a series of SEO-powered workshops designed to optimize your Google Business Profile & help you rank at the top of search organically. The workshops will be centered around SEO best practices, referral conversion, and sales funnel strategies – think of it as a summer camp for Real Estate Agents! 🎓🎯
I'm getting ready to light the digital campfire for this exciting Camp SEO series, and spaces around it are limited. Don't miss out! Be the first to plant your SEO flag at the top of Mt. Google!
SEO CAMP SESSIONS
Completed workshops will be repeated again in the Fall. If you are unable to attend one, watch for the repeat and attend this Fall!
⛺️ 🗻 ⛺️ 🗻 ⛺️ 🗻 ⛺️ 🗻 ⛺️ 🗻 ⛺️ 🗻 ⛺️ 🗻 ⛺️
Register here for Camp Sessions that will occur every other Wednesday this summer!
⛺️ July 12 > GOOGLE SERVICES DEFINED WITH CHATGPT [If you attended my May 18th workshop, this is a repeat workshop and back by popular demand.]
⛺️ July 26 > GOOGLE Q&A STRATEGY [Answer your ideal clients most frequently asked questions and remove any boulders blocking them from deciding to hire you.]
⛺️ August 9 > CATEGORIES & PRODUCTS STRATEGY [Showcase your Real Estate expertise & authority on Google to increase your referrals & move high-intent sellers & buyers down your sales funnel faster!]
⛺️ August 23 > AREA GUIDES [Increase your local rankings by creating content and Guides for the neighborhoods & areas you focus on. This SEO camp session is next level-bring the list of areas you want to dominate on Google.]
I'm excited to serve you s'more of my local SEO knowledge – because, at this camp, marshmallows aren't the only thing we're roasting to perfection! This is a by-invite-only camp, please do not share your exclusive invitation!
*Workshop recordings will not be as they are hands-on training & best utilized in person. If you are unable to attend, watch for repeats of the classes this fall.